| | | | |
| --- | --- | --- | --- |
| | ORANGE WHIP FIRST TOURNAMENT FREE VOUCHER | | |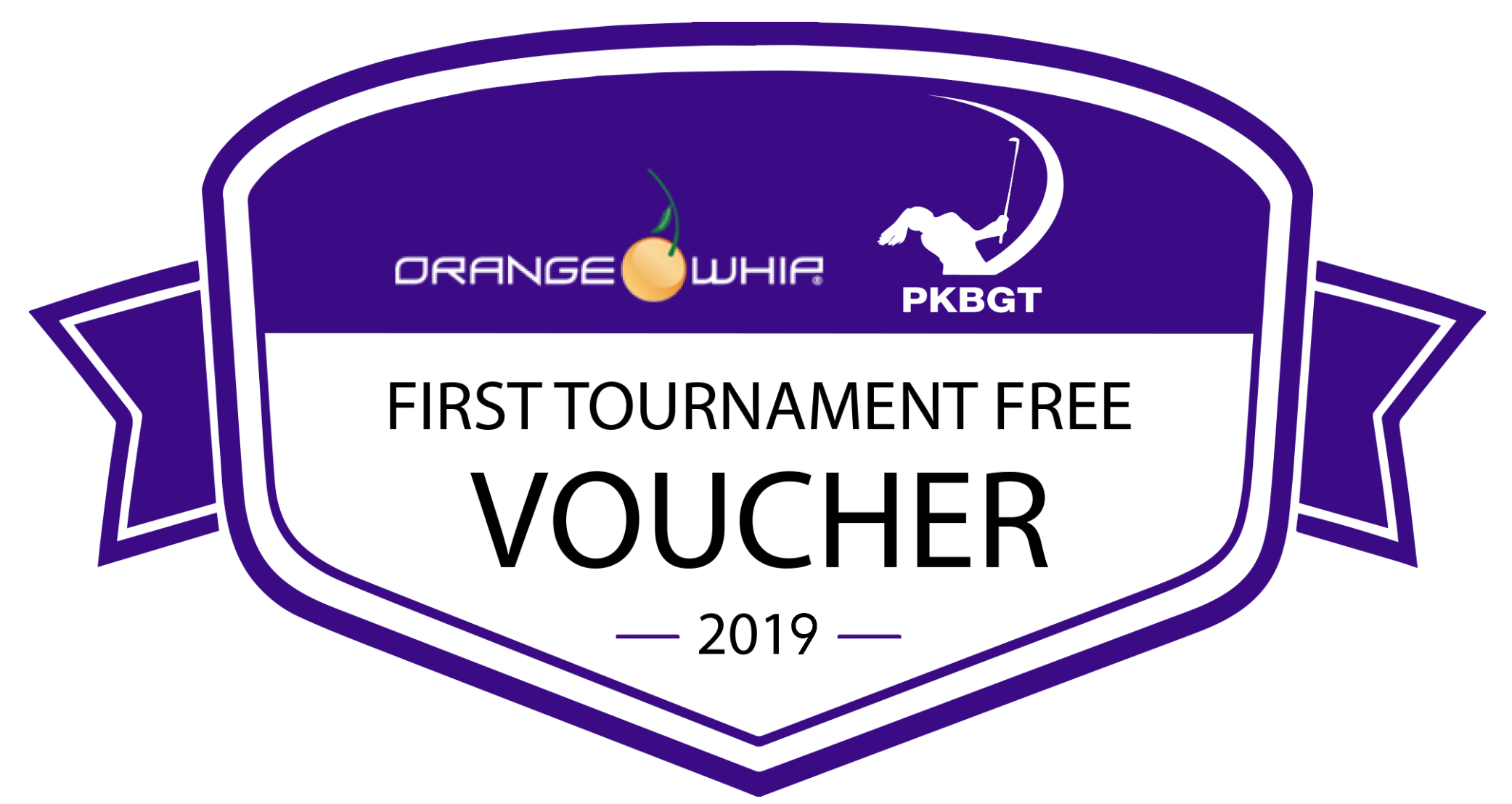 We are excited to announce our grant program in partnership with Orange Whip Golf and LPGA-USGA Girls Golf to get more girls on the course to experience competition. This program is a tremendous way to allow girls to develop in an all-girls tournament and will accommodate a wide variety of playing abilities with our yardage- based division structure.
There is a finite amount of dollars allocated for this "First Tournament Free" Voucher so make sure you sign up soon and participate! Learn more about the opportunity below:
Who can use a voucher?
Any female golfer who meets PKBGT age guidelines who has not previously been a PKBGT member.


Player must be a PKBGT member to participate. Regional Membership is $35 per year.
How much is the voucher worth?
The value of the voucher is between $35 - 65 and covers the cost of a One-Day Regional event entry fee
How do I apply for a voucher?
** Players must submit form prior to registering for the event **
Complete the Online Voucher Request Form


Download the voucher request form via email at golf@pkbgt.org or faxed to 336-450-1057


Once the form is received, PKBGT will contact the player directly with the registration link and promo code to the player so they can register for the particular event.
Quick Links:
ABOUT OUR PARTNER ORANGE WHIP GOLF
With the battle cry, "You Gotta Feel It", Orange Whip has developed a line of simple, intuitive and effective golf training aids that make golfers better. Products include the Orange Whip Trainer, a swing trainer and fitness tool that uses a flexible shaft and counterweighted system to improve rhythm, balance, flexibility and power. The Trainer comes in four sizes to fit all golfers. The Orange Peel balance and rotation platform centers a player's core and trains proper weight transfer and can simulate uneven golf course lies. The newest products involve the short game. The Orange Whip Wedge and Putter develop rhythm, tempo, and coordination to help you shave off those most important shots around the green.
The Orange Whip, https://orangewhipgolf.com/, was voted the #1 Teaching & Training Aid by PGA and LPGA Professionals and is used by over 300 Tour Pros around the world. Contact Orange Whip at info@orangewhiptrainer.com or 864-552-1620.